Focus on… HEERO
HEERO is a digitally-driven service targeted at single-family housing, which offers a wide range of services which go beyond energy performance and make home improvement a desirable process: the platform can do cost estimations for about 45 changes in the house.
HEERO replaces the former service called Mon Carnet, which was exploited for nearly 5 years by Energie Perspective (EP), without public subsidies, and supported the renovation of more than 3750 single-family houses to date involving 55M€ of investment. Initially launched in Loire-Atlantique and Rhône regions, HEERO is now available at national level in France.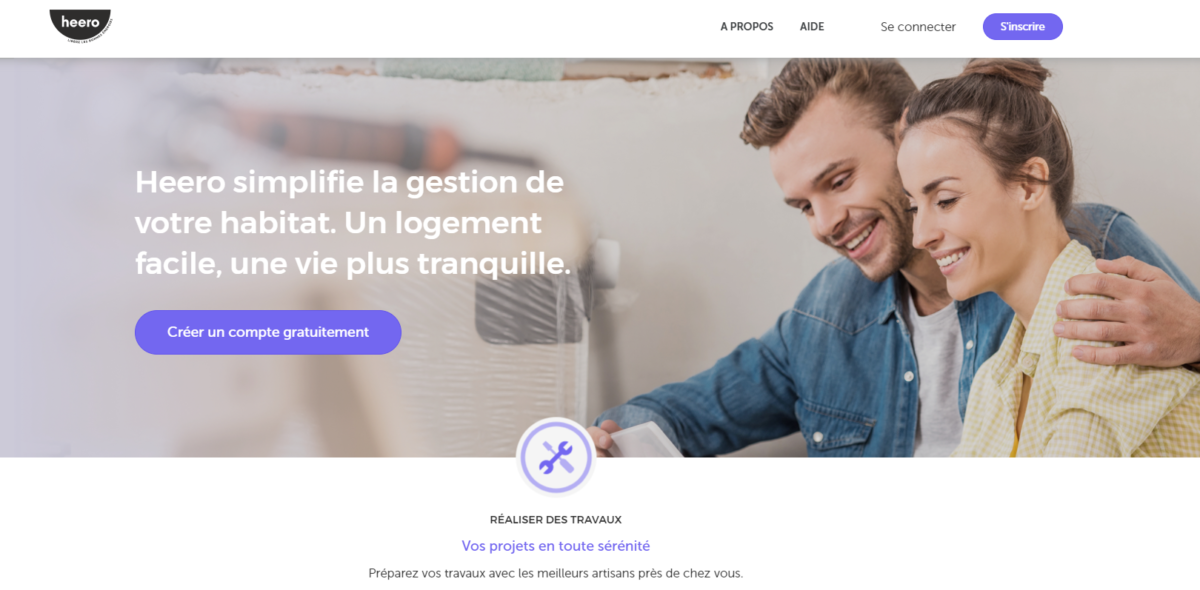 The HEERO (formerly Mon Carnet) platform is both a digital home passport (allowing to track homes' history, maintenance, performance, etc.) and a repository of more than 100 billion data made available to homeowners, construction companies and energy renovation stakeholders.
It offers homeowners a holistic service allowing to manage and upgrade their homes in a simpler and cost-effective way.
It was designed and developed in collaboration with several public and private partners (CSTB –Turnkey Retrofit project coordinator, IGN, the French National Geographical Information Institute; ADEME, the French Environment & Energy Management Agency; Etalab, the French government service of public and open data; Météo France, the French national meteorological service; and ICAM Nantes, a leading French Engineering school).
10 to 20 easy to handle questions are asked to the homeowner to have a clear picture of the building, collect data and calculate an energy performance indicator (different from the EPC).
From this energy diagnosis, various energy saving measures are proposed to the homeowner, each measure being associated with a specific quotation including financial and tax incentives.
If the customer wants to go forward with his/her project, he/she can ask for an appointment with an EP advisor (still for free). This advisor will check the customer financial capacity and put the project on the EP-market place.
The homeowner will then be contacted (through the digital platform) by 2 to 3 (maximum) contractors (mostly installers), affiliated to the EP network of 3000 verified and certified partners, committed by a quality charter. It is up to the homeowner to select the contractor who will make refurbishment works.
All collected data including a description of achieved works are then put together and integrated in a digital energy passport which belongs to the homeowner. In France this passport will be mandatory for all new constructions by 2020 and for existing buildings by 2025.
Covered energy improvements are:
the building envelope,
the energy equipment (heating, cooling, ventilation)
and hot water systems.
HEERO offers a wide range of services which go beyond energy improvements, such as automation, ambient assisted living solution, home improvement and arrangement (e.g. installation of a new kitchen), support for moving to a new house, for changing of energy provider, etc.
HEERO gets its main revenues from fees generated for each connection established with local market actors and for the overall coordination of the work when the customer decides to opt for a full assistance / support for their renovation project.